Children's Parties In Aberdeen And Aberdeenshire
Our shows are suitable for all ages and occasions from small house parties to larger groups in halls and bigger events in Aberdeen and Aberdeenshire including weddings and company BBQ's.
Party Package Option 1
45 Minute MAGIC SHOW
(This can be extended to 1 hour and include Balloon Modelling for smaller parties)
In this wonderful Magic Show Carl performs as 'The Great Hootini' and will entertain and amaze children (and adults) guaranteeing lots of laughter and excitement. This show has a great routine for the birthday boy or girl making them feel very special at their own party and includes them receiving  a Magic Poster (which they make by magic!) a magic wand and one of Carl's awesome Balloon Models.
People of all ages love magic, but perhaps the audience members with the most awe and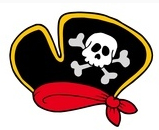 excitement are children, which is why a magician is a great choice for entertainment at children's parties. With over 20 years experience, Carl is a seasoned veteran entertainer whose magic caters to all ages venues and events.
Party Package Option 2
MUSIC and GAMES + MAGIC SHOW
Why not make this a stress free event allowing you to relax and enjoy the fun!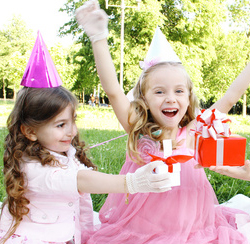 For this option your party will last for 2 hours (if allowing for food which you provide) and typically runs like the example below:
11.00   Party starts with 45 minutes Disco Music and Party Games! (I arrive 30 minutes before to set up)
11.45   THE MAGIC SHOW!  lots of fun, laughter and audience participation involving a few children who get to be the 'Magicians Assistant' and are rewarded with an awesome balloon model.
12.30   Children sit down for food, I leave on background music and play the Happy Birthday song for the presentation of Birthday Cake. Children collect party bags if you are providing.
1.00   All finished! The party was a great success, everyone had a fantastic time.
We have specially designed Magic Shows and Party Games for age groups 4 to 8 years, and we also do themed shows for Pirate Parties, Halloween and Christmas.
We can also offer a 'Magic Show and Workshop' for the older children 9+ who want to see and learn cool tricks to impress their friends. No show is too small and we can alter things to suit your needs, so please call and tell us your requirements.